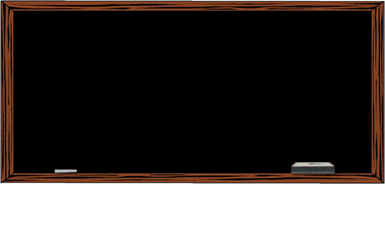 Allows students to input information on sources and the site will create APA and MLA citations.
Includes fun word games and activities appropriate for primary students.
An award-winning collection of folk and fairy tales from throughout the world. Excellent site!
A step-by-step guide for research and writing for students.
A fun site with all types of information about words, from the correct term for a collection of any animal to a list words that are their own antonyms
A compiled list of scholarly Shakespeare resources and other original Shakespeare content including lesson plans and a timeline
From Houghton Mifflin, this site provides activities for students in grades K-8. Included are games, brain teasers, and information about grade-appropriate books.
This website, from the "Reading is Fundamental" group, provides various reading and language arts activities.
This website includes mysteries for kids to solve, age-appropriate scary stories, and magic tricks.
This is a very thorough website on all things grammar and writing related.
From Merriam-Webster, this site includes a student dictionary and fun word games.
This site visually represents synonyms for words. With both a dictionary and a thesaurus built in, this website lets a person explore and understand language in a new way.
Look up what exactly those acronyms mean. Covers popular acronyms and sayings.
KidzPage provides links to classic poetry and to kid-created poetry.
This site helps students of all ages with completing a biography on an individual. It also provides suggestions on individuals from different topics to write biographies on.
This site helps students with writing techniques and provides a forum for publication of writings.
The Write Site gives students a chance to learn about completing journalistic writing. It also discusses potential careers in journalism and photojournalism.
This site alphabetically lists many common errors made by English speakers.
This site provides a review on many books for children of all ages. Also provided are recommended readings by grade level.
A website based on the hit PBS series, this site has many reading activities and resources. "Take a look. It's in a book."
A thorough website on Dr. Seuss and his writings. Enjoyable for Seuss fans of all ages.
This site provides kid-friendly stories from all around the world.
Enjoy classic children's stories through this interactive site. Includes interactive stories and games for readers of all ages.
This site has great Language Arts resources, including acrostic poem generators, compare/contrast guide, and much more.
Learn how to write funny poetry. A kid-friendly website.
A site dedicated to American author Mark Twain. Includes quotes from Twain, newspaper articles, and other special features.
Website devoted to grammar. Includes terms, exercises, and much more for students of all ages.
This site provides assorted poems for kids. Provides some poems from India.
From the popular kids publisher, this site provides language arts skills for students. Grammar lessons, games, and homework help are available.
Provides educational games and activities. Includes word confusion, spelling, idioms, and other aspects of grammar.
Interactive site, useful for learning grammar, context, idioms, and other aspects of language arts.
Website of fables and other traditional folk tales from around the world.
Educational games for kids of all ages. Games teach spelling, grammar, antonyms, and much more.