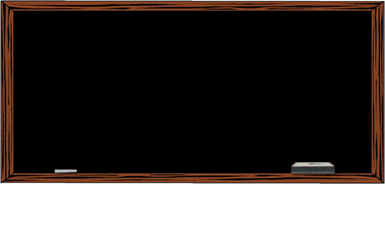 Site with interviews from people of several different professions. Includes firefighters, police officers, and more.
If you've considered a career in a Health industry, this site will give you information about several health occupations.
Provides interactive information about being employed as a youth. Includes rules, careers, and safety tips.
This site offers young people advice, help, and guidance when thinking of careers. Includes links to professional organizations involved with careers.
Best site for students interested in jobs with the Federal Government. Includes career interest center, scholarship opportunities, and more.
Answers the question "Why do I have to learn this?" Shows connection between school work/activities and workplaces. Includes career resources and more.
Provides interactive quizzes and articles regarding career planning and possible career interests.
With the assistance of Robert Rosenblatt, Esq., this site gives students a realistic look into many possible careers in music.
This site helps students find seasonal jobs at "some of the greatest places on Earth." Most jobs are summer positions at various national parks.
Indepth descriptions of Human Science careers geared to students. Includes links to other resources.
This site provides games and workshops for career exploration. Provides a fun way to learn about career options.
This interactive activity encourages you to think about your future career while looking at historical perspectives.
Provides real-world examples about success after high school. Includes advice and recommended resources.
Use this site to take career quizzes, learn about college, and more.
This site is good for all career explorers. Includes job statistics, career recommendations, and future planning exercises.
Learn about careers in environmental studies. Includes relevant information for students of all ages.
A students website about jobs in the Federal Bureau of Investigations.
Discusses working with plants, animals, and people at the zoo!
Brief information on potential careers for students who like math, sports, music/arts, science, reading, and social studies.
This website is intended to be a helping hand for you to research the jobs you might like and to discover some new favorites.
This guide introduces teenagers to the concept of small business ownership. This site features the fundamentals of starting a small business from brainstorming to evaluating the feasibility of your idea to developing the all-important business plan.
This site introduces students to career possibilities in health fields.
Study of engineering career opportunities. Includes examples, salary figures, and more.
Through this interactive website, learn about career opportunities with the National Aeronautics and Space Administration.
If you have ever been curious about being a veterinarian, this is the site for you. Includes career information on vets that specialize on dogs, horses, sheep, cattle, llamas, and more.
Learn about exciting opportunities with the Peace Corps. Includes interesting facts about several countries the Peace Corps serves.
Great website on careers. Focused on New York careers, but provides information and online videos about careers available in all states.
Great content on possible careers and college majors. Includes salary averages, recommended education, and much more.
Site for students interested in Health and Science careers.