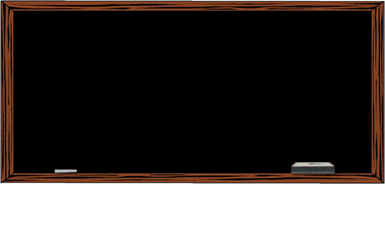 Lemonade Stand is a classic game that teaches the basics about how supply and demand affect business.
Escape from Knab is an educational simulation which takes participants through a series of financial decision- making experiences in the fun and entertaining setting of the fictitious planet, Knab where visitors discover the results of their actions and decisions.
A fun place for students to learn about money and banking.
BAM is a site full of activities for students on the subjects of mental and physical health, as well as illness and nutrition.
You can find recipes, tips, and feature articles on this interactive site.
FabricLink offers tips on fabric care and laundering, discussions of retail and fashion trends, information on what various fibers have to offer, and much more. If it concerns fabric, it's here!
Explore the world of nutrition. Includes interactive games, recipes, information, and much more.
Great website for students! Focuses on various aspects of health, including emotions, nutrition, diseases, and much more.
Website for students to discuss common techniques advertisers use and how not to get "hypnotized" by ads.
Fun game that shows students financial planning and other financial activities.
Interactive site that allows kids to join the "clubhouse" and learn about saving money and wise consumption.
Learn all about savings bonds from the U.S. Government. Includes information on practical finances.
Learn how and where money is made and play a number of different games, from the Department of Treasury.
List of many different types of games kids play and variations to those games.
Health Canada has some fun and helpful resources just for students. Some of these topics may be seem serious, but it's important to know how these issues will affect your health.
GoAnimal games are "designed to be primal, practical and above all, playful."
This site opens the door to a healthy heart. Includes recipes, games, quizzes, and more related to healthy eating.
From the Dole Food Company, this site is geared for students interested in learning about fruits and vegetables. Includes interactive activities and games.
Entertaining, informational, and interactive site about apple juice and other apple products. Check out the apple juice recipes!
From the CPSC, this site teaches students about how to use sports equipment correctly.
This site teaches students how to be prepared for disasters and prevent disaster damage.
Through an interactive website, learn proper food safety and how to fight bacteria. Includes games, music videos, and much more!
From the EPA, learn about recycling and have fun doing it! Includes games, activities, facts, and graphics.
From the NHTSA, this site teaches students about traffic safety and general accident prevention. Includes games and interractive activities.
This is an interactive website designed to educate children about the environment -- the air, water and land.
This colorful interactive website for students links to information and resources related to the services of the Social Security Administration.
This website explores the concept of globalization and its impact on our world.
Economics web site created by Dr. Gary Clayton at Northern Kentucky University
This website contains online games and simulations to help you learn about credit management, buying a car, paying for college, budgeting, saving, and investing
This website provides a fun and interactive way to learn about earning, saving, spending, investing, and borrowing
This interactive, web-based program will help you become a literate, savvy consumer. Consumer Jungle explores topics such as credit cards, transportation, living on your own, personal finances, telecommunications, and e-commerce fraud