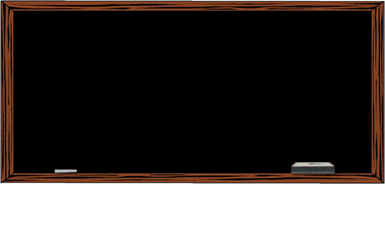 Simple answers to common science questions, plus fun science projects, experiments, and science news.
Take a journey through the stars and visit the planets, solve word search puzzles, or send a friend an out-of-this-world postcard.
This site has family-friendly breaking news, special features, and science, technology, and health resources.
Dr. Universe has taken it upon herself to ask those questions you've always wondered about.
This science site is designed for open-minded people with a fair amount of curiosity and humility. Includes games, mazes, optical illusions and more.
Thorough guide to 163 of the most well-described dinosaurs.
This site uses spectacular visual resources to demonstrate basic genetics.
Tour the world of chemistry presented in kids' terms: matter ; elements ; atoms ; math ; reactions ; and key topics. Plus profiles of great chemists and physicists and a glossary of chemical terms.
This site helps you identify common trees of North America.
You can start at the top and get the latest insight into the science behind the headlines.
Informative site on Earth, the Solar System, and the Universe. Complete with great pictures and activities.
Discover the secrets of everyday "stuff." Interactive displays and other activities.
Explore information and pictures of various members of the animal kingdom.
Resource on bats, designed for children and adults.
Interactive exhibit on the history of clocks and other time pieces.
Obtain maps and satellite images of places around the world.
Interactive site with discussion of the body's major organs and systems.
NASA's website for all things aeronautical.
Links to resources about career opportunities in veterinary medicine.
Website with science games, information, and other resources. Includes detailed information on roaches and worms.
Interactive and fun site that includes microscoping pictures of plants and animals.
Information and games based on animals in the Smithsonian National Zoological Park
Indepth information regarding whales and other cetaceans.
Amazing images of the planets and other bodies in our solar system. Also includes indepth information about the images.
Use this interactive program to learn how to report and predict the weather.
Fun agriculture and math site with quizzes, games, and links to other sites.
Get answers to your science questions. Take a visit through the lab and play some fun science games.
Invites curious kids to explore animal and plant biology
Here you'll find world records in earth sciences and in the plant and animal kingdom. Not only will you find out who holds the records, but also the science behind why each one is the most extreme of its kind.
How Stuff Works brings you hundreds of articles that cover a wide range of subjects like 3-D graphics, animals, video games, engines, roller coasters, toys, electricity, computers, and much more.
This interactive site allows you to take on the role of the surgeon throughout a total knee replacement surgery.